Alejandro Davidovich Fokina became the first Spaniard to win the Wimbledon boys' title for 50 years on Sunday.
The 18-year-old beat Argentinian Axel Geller 7-6 (7/2) 6-3 on Court One for his first junior grand slam success.
Spain's last winner of the title had been Manuel Orantes, who went on to land the US Open as a senior eight years after his 1967 triumph.
Davidovich Fokina revealed he used to "cry with Roger" when Roger Federer won grand slam titles but said his affiliation had changed.
"Now it is more Djokovic," he said. "But I think I started with Federer pushing me to play tennis."
Asked if three-time Wimbledon champion Djokovic should agree to practise with him now that he is a grand slam winner in his own right, Davidovich Fokina said: "I don't know. Ask him.
"For me it would be an honour to practise with him. If we can meet, to practise, it would be fun, very good for me."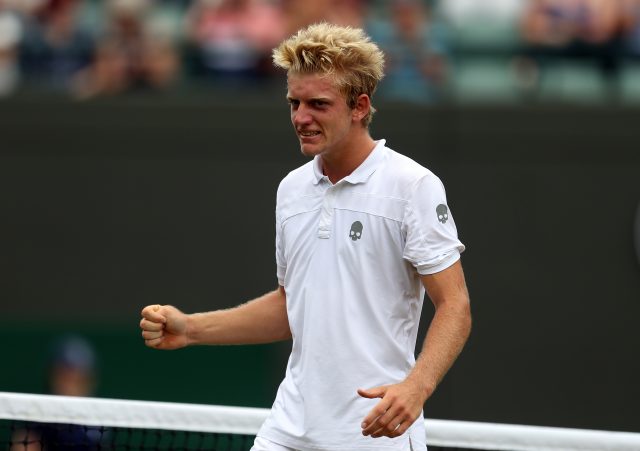 His attitude before going on court to face big-serving Geller was one of aiming to impress, rather than worry about the big crowd, Davidovich Fokina explained.
He said: "I was thinking, 'Okay, I want to win this. I want to show the people who I am, that I want to play tennis, professional tennis. I want to show them what I want to do with my life'."