Sam Warburton will join England World Cup winner Martin Johnson as a record two-time British and Irish Lions captain this summer.
And Lions assistant coach Rob Howley believes their qualities are "quite comparable" following Wales flanker Warburton's appointment to lead a second successive Lions tour.
Johnson filled the role in South Africa 20 years ago and for the 2001 trip to Australia, with Warburton now matching his feat when the Lions head to New Zealand next month, having led them Down Under in 2013.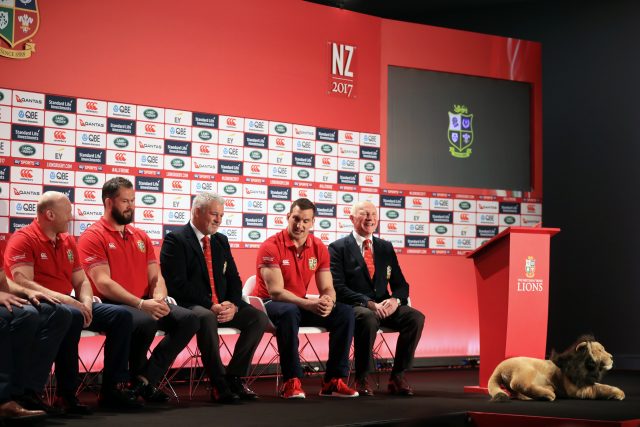 Warburton stepped down as Wales skipper ahead of this season's RBS 6 Nations Championship after captaining his country more than 40 times.
Howley, in his role as interim Wales head coach, was involved with that decision, but he has no doubt about 28-year-old Warburton's leadership credentials.
"Having worked alongside Martin Johnson as a player, the qualities are quite comparable," Howley said.
"I think there is a presence about Sam. He certainly leads by his actions.
"Sam doesn't say too much, and Johnno was exactly the same. 'Just go and do it,' they were the famous Johnno words, and Sam is like that."
Reflecting on Warburton being succeeded by his fellow Lion Alun Wyn Jones in Wales' top playing job, Howley added: "The key at that moment in time was for Sam to be the best that he could be, and the best thing that happened with Sam is that he has played week in, week out.
"He is a player that needs to put a run of games together, and he has certainly done that more so this year than any other year, and he has benefited from that."
Warburton, who was in a supermarket car park waiting for his wife to return from shopping when Lions head coach Warren Gatland rang him with the captaincy news last week, revealed he thought he had been the victim of a prank by his Cardiff Blues team-mate and Wales international wing Tom James.
"I had his (Gatland's) number, it's just saved as 'Gats', in my phone, but I was at the Blues that day and they've been asking if I was captain for weeks," Warburton said.
"I was in the gym, my phone was unlocked and they were all pretending it was 'Gats' calling. So when I was driving home, I thought the boys have gone on my contacts and changed their name to 'Gats'.
"They always do it. It was Tom James, to be exact. I thought it was TJ winding me up.
"When it rang 'Gats' and I answered and didn't hear anything, I just hung up because I thought it was TJ (James) messing around. It then rang again and I heard 'Gats" Kiwi accent, and I said 'sorry, mate, I thought it was TJ messing around'. "The boys have no standards. Some pretty evil pranks happen!"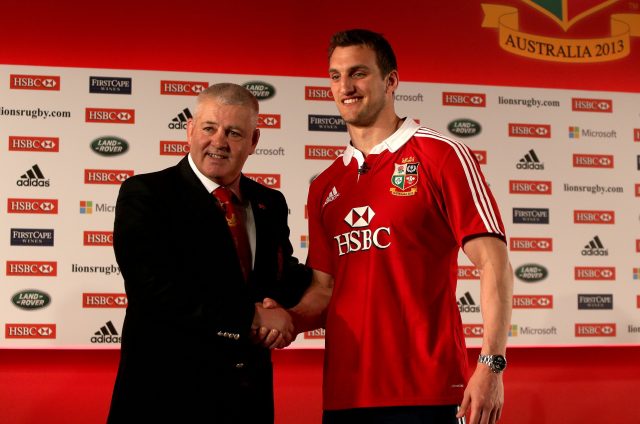 Assessing his appointment for a second successive Lions trip, Warburton added: "I'm a lot more relaxed this time around than I was four years ago because I half know what to expect. I know what is expected off the field as well as on it from a captaincy point of view.
"I am not too worried about that, I'm just thrilled with the honour of doing it twice. I never thought I would be (picked again as captain). I genuinely didn't think I would be a front-runner because I thought it was going to be one of the captains from the home nations.
"I talked myself out of it all the time, which is why the phone call (from Gatland) was surprising. I obviously said yes straight away – it was a no-brainer – but I didn't see the captaincy coming.
"The best thing that bonds teams is going through games with each other and going through the pressure of a match day and working hard for each other. You go through all those emotions together, and that brings you tighter.
"What I have always thought in teams I have been in is that if it is a happy camp, then more often or not it is going to be a successful team."
Gatland, meanwhile, has no doubt his captaincy appointment is the right one.
"One of the things I admire about Sam is that it's not about Sam Warburton, it's about the team first," Gatland said.
"And he would be the first one to understand that if someone is better than him in the number seven position – whether it's Sean (O'Brien) or Justin (Tipuric) or whoever else, and we picked him over Sam, then Sam would understand that.
"The team comes first, it's not about Sam Warburton, and that was definitely one of the reasons that made it easy for me to select him as captain."