Manu Tuilagi and Denny Solomona were sent home in disgrace from England's training camp on Monday morning after returning to the team hotel drunk following a night out.
Tuilagi and Solomona missed the final session of their three-day gathering in Teddington having been disciplined for an incident described by the Rugby Football Union as "team culture issues".
Press Association Sport understands the Leicester centre and Sale wing went out on Sunday evening and came back drunk, prompting head coach Eddie Jones to banish the pair back to the clubs.
Jones is to decide if further disciplinary action is required, casting a shadow over their international futures beginning with the autumn series against Argentina, Australia and Samoa.
"Denny Solomona and Manu Tuilagi have been sent home today from England's training camp following team culture issues. We will not be commenting further," an RFU statement read.
It is a particularly disappointing turn of events for Tuilagi, who was included in the 37-man squad as a step towards reclaiming his England place following four injury-blighted years.
The powerful 26-year-old has played only 17 minutes of Test rugby since Jones took charge in December 25 and his last start at Twickenham was over four-years ago, his career ravaged by serious knee and groin problems.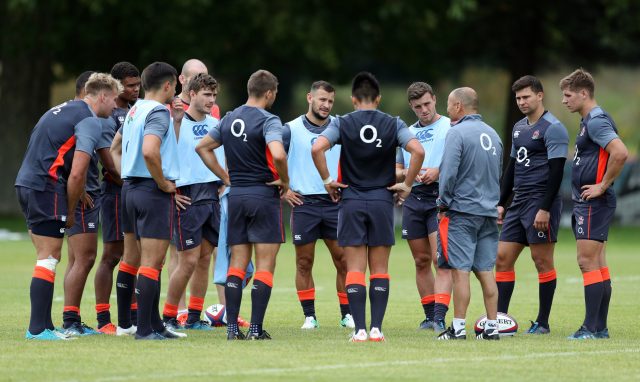 Jones cited the manner in which Tuilagi "demolished" New Zealand in a 38-21 victory in 2012 as the reason for continuing to invest time in a player who has spent so much time in rehabilitation.
"We're confident he's moving in the right direction, but he's still a hell of a long way away from playing Test rugby," Jones said on Friday.
"The more he works hard and diligently, the more chance he has of playing. It's nice to see him back training and back into it.
"He was a player that demolished New Zealand and we need those kinds of players.
"If he can get himself fit he can definitely make a strong return. If his motivation and desire are right, he can be an outstanding player for us."
However Tuilagi, who was expected to be fit for the start of Leicester's Aviva Premiership campaign, has suffered another self-inflicted setback in a career full of controversy.
Tuilagi is no stranger to disciplinary issues and owns a lengthy charge sheet including a conviction for assault, a five-week ban for punching England team-mate Chris Ashton and making bunny ears behind the back of former Prime Minister David Cameron.
Leicester responded to the development by issuing a statement in which head coach Matt O'Connor outlined his plan to discuss the matter with Tuilagi.
"This is particularly disappointing because Manu has worked so hard to get back to fitness after long-term injury and to get back into the England squad," O'Connor said.
"This matter has been dealt with by the RFU and we will talk to Manu on his return to the club."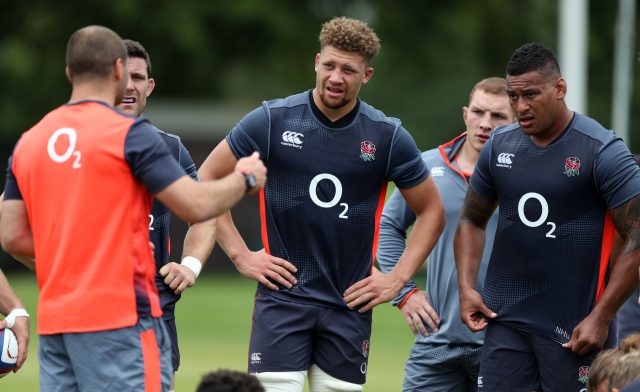 Solomona also faces an anxious few weeks to see if the incident has placed a question mark over his international prospects.
The prolific rugby league wing made a promising Test debut against Argentina in June, his defensive frailties offset by a scorching solo try, and won a second cap a week later but he may now have slipped down the pecking order.
"This is disappointing news because Denny has worked so hard since joining the club last December," director of rugby Steve Diamond said in a statement issued by Sale.
"He hasn't had much time off and his performances earned him a place on the recent England tour to Argentina.
"This matter has been dealt with by the RFU and I will speak to Denny on his return to Carrington."