Choir practice will help British and Irish Lions prepare for tour of New Zealand.
British and Irish Lions head coach Warren Gatland will have his players watching films and taking part in choir practice to prepare them culturally for this summer's tour to New Zealand.
The 41-man Lions squad, captained by Sam Warburton, was announced on Wednesday ahead of their 10-match tour, which starts in June and culminates in a three-match series against the All Blacks.
Gatland, who was born in New Zealand himself and played for provincial side Waikato, says too many sides arrive under-prepared for the challenges posed off the field in his native country, as well as on it.
"A lot of teams arrive in New Zealand and, I saw this in 2011 (at the World Cup), they weren't prepared for the stuff off the field. They weren't prepared culturally," Gatland said.
"That's important. I've got to make sure we do that. I'd see that we teach them that when they speak, it is followed by song.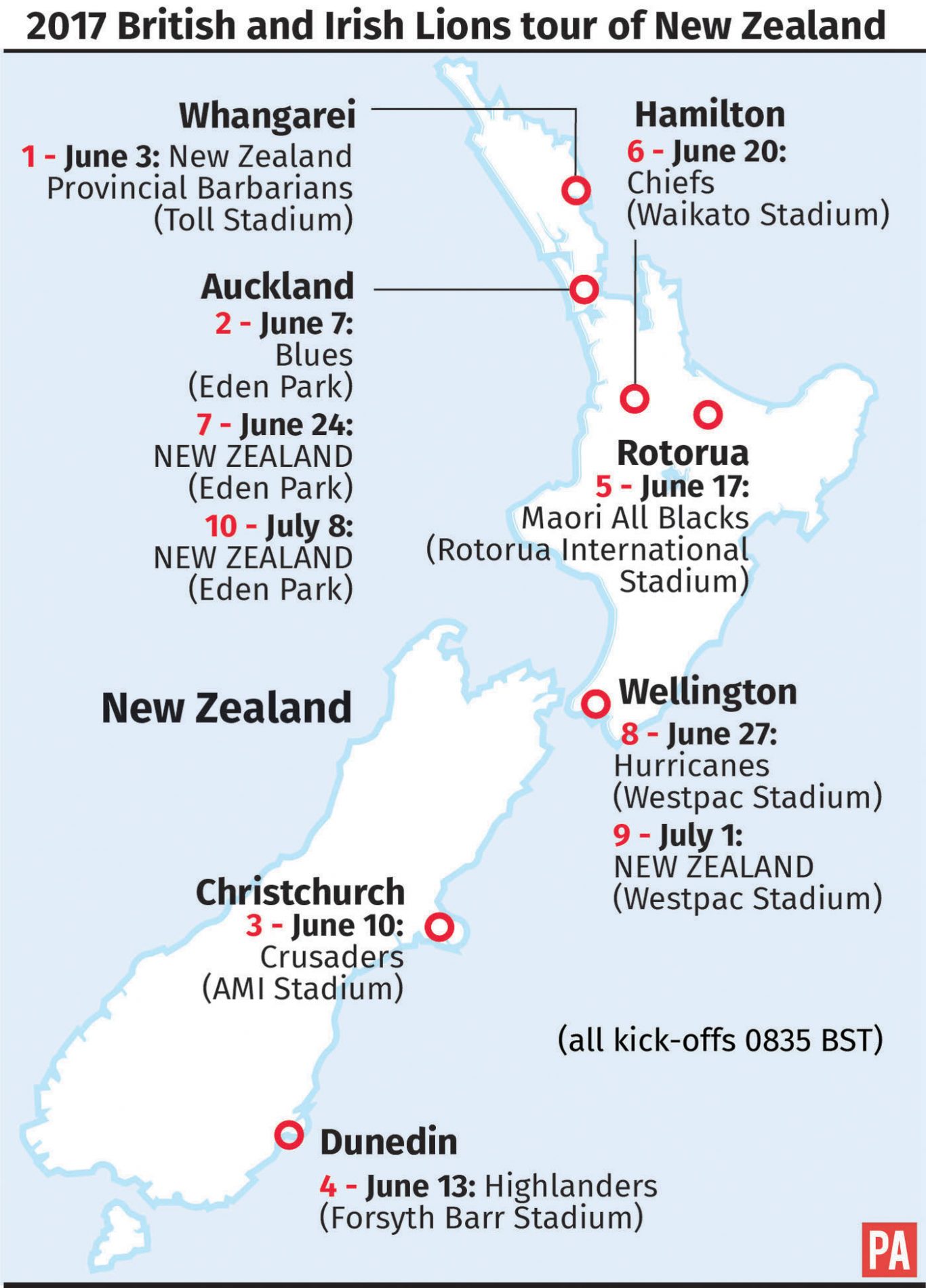 "I would like to think (tour manager) John Spencer will speak and follow it by a song, a Welsh speaker, followed by song, someone speaking Irish, followed by song.
"So the first week together we're going to be doing a bit of singing and a bit of choir practice to get that right.
"I said to the staff and I'll say to the players to go and watch a couple of New Zealand films. Like 'Hunt for the Wilderpeople'. Maybe 'Whale Rider'. 'Boy'. I'm not sure 'Once Were Warriors' sets the best example of New Zealand.
"It gives you an understanding of New Zealand, of the people, the humour, which is a bit different.
"If you can understand New Zealand, the intensity of the place and the opposition it makes us better prepared and it's those small things that will make us better on the field."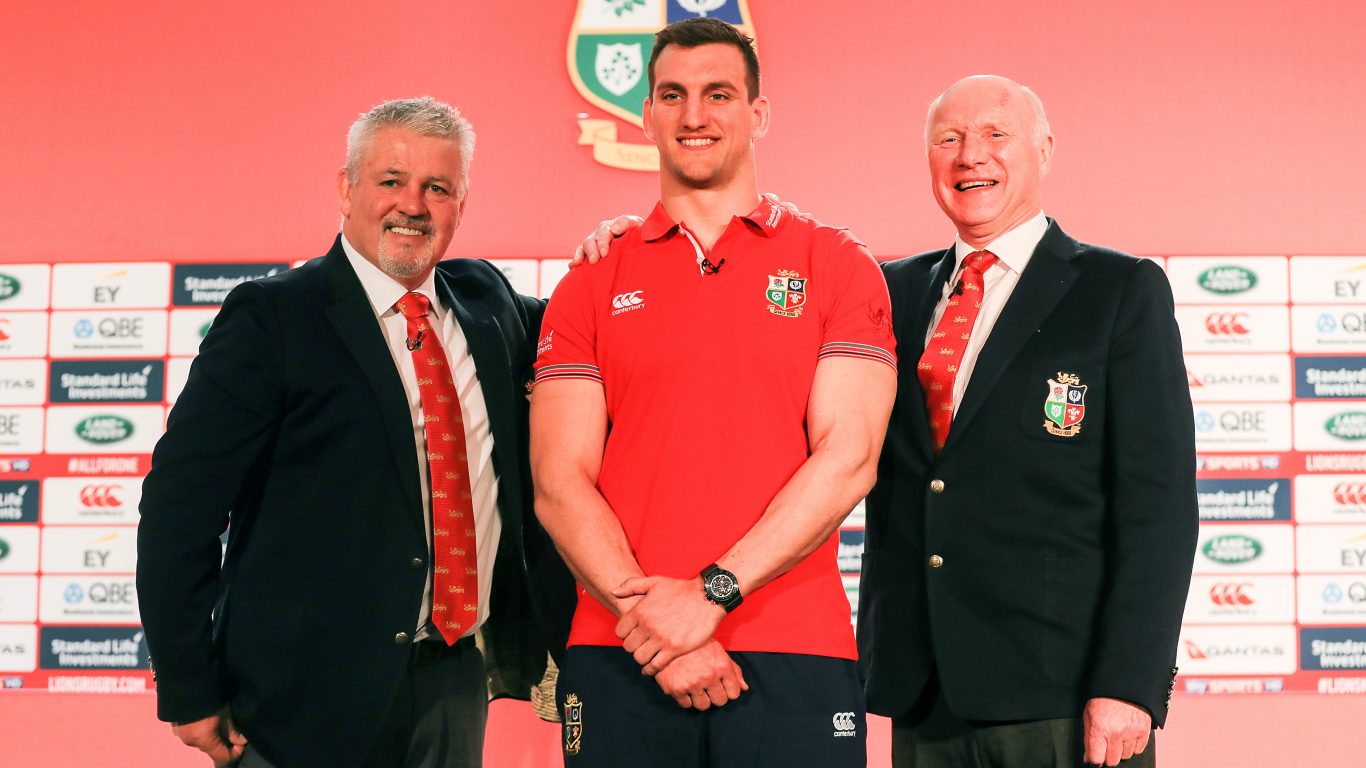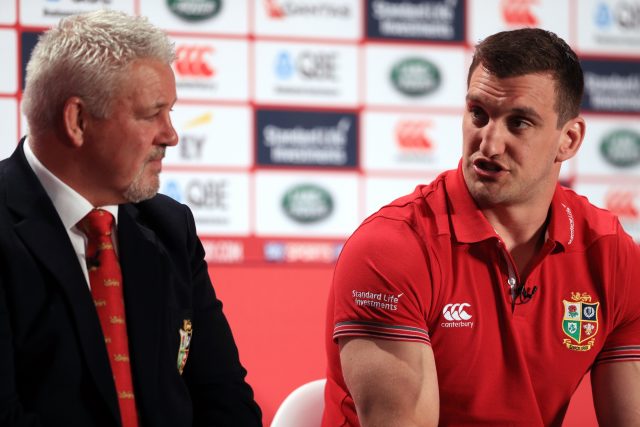 Perhaps Gatland's most controversial selection decision was to overlook England captain Dylan Hartley, picking instead Hartley's under-study at international level Jamie George, as well as Rory Best and Ken Owens for the hooker slots.
"We had a long and lively debate about hookers," Gatland said.
"It wasn't the leadership and competitiveness – obviously Dylan Hartley has done a great job in terms of that for England – but if we picked Dylan and left out Jamie or Rory or Ken, we'd be asking the same questions. They're arguably the form players of the Six Nations."
Gatland also opted to re-appoint Warburton as captain. Warburton led the Lions to a 2-1 victory in 2013 but chose to step down as Wales skipper ahead of the Six Nations, in a bid to improve his form.
"His greatest quality is it is not all about Sam Warburton, it's about the team and putting the team first," Gatland said.
"He knows his form has got to be good enough to be selected. If Justin Tipuric or Sean O'Brien are playing better than him we make that selection from a coach's point of view."