Leicester have announced the Welford Road return of Australian Matt O'Connor as their head coach.
O'Connor is set to begin work early next month, subject to a visa, with current head coach Aaron Mauger leaving the Tigers after next Saturday's Aviva Premiership clash against east midlands rivals Northampton.
O'Connor, 46, worked at Leicester between 2008 and 2013, initially as backs coach and then head coach. During that period, the Tigers won three Premiership titles.
After leaving Leicester, O'Connor became head coach with Irish heavyweights Leinster, a spell that included league title success and a European Champions Cup semi-final appearance.
New Zealander Mauger, meanwhile, took control of Leicester's coaching team after Richard Cockerill departed as rugby director earlier this season.
But he now exits Welford Road as the Tigers, who won the Anglo-Welsh Cup on Sunday, continue their Premiership title play-off push.
Leicester chairman Peter Tom said: "The club have conducted an exhaustive search to find who we feel is the right person to take the team forward. And this brought up the names of a number of potentially very good coaches.
"One of the most significant factors in our deliberations was experience of the Premiership and what it takes to win the competition.
"Matt has that experience as head coach during a successful period which brought three league titles, an Anglo-Welsh Cup and the club's most recent appearance in the European Cup final.
"The team also topped the try-scoring figures in the Premiership four times in that five-year period with Matt in charge of the attack."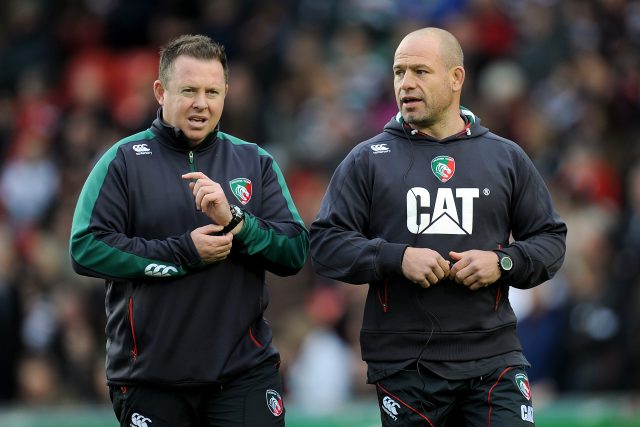 Tom, meanwhile, offered the club's thanks to former All Blacks centre Mauger.
"While preparing to welcome Matt, we are also disappointed to lose Aaron," he added.
"Matt's strengths are in his work with players on the training pitch, and we are making changes to our organisational structure to enable him to focus solely on the success of the team.
"We thank Aaron for his commitment to the club over the last two seasons as head coach, and especially in his time in interim charge of team affairs in recent months. We wish him well for the future."