The Boston Celtics got back to winning ways in the NBA with a 99-86 victory over the Golden State Warriors.
The Celtics had lost their last two games but Isaiah Thomas' 25-point haul helped them keep up the pressure on Eastern Conference leaders the Cleveland Cavaliers.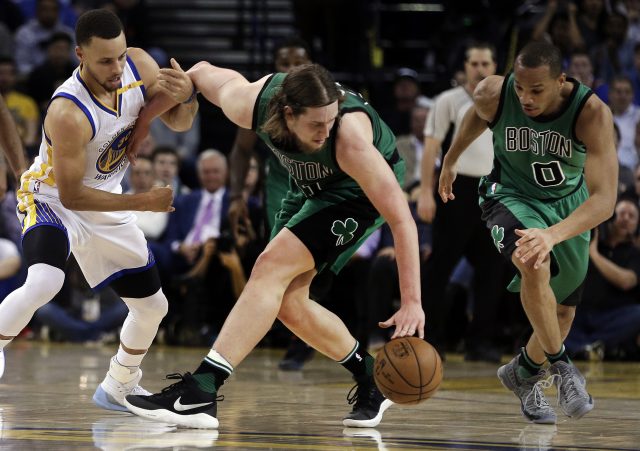 Golden State, meanwhile, saw their two-game winning streak brought to a halt but they still top the Western Conference standings.
The San Antonio Spurs made it nine straight victories with a 114-104 win over the struggling Sacramento Kings.
Manu Ginobili managed 19 points for in-form San Antonio as the Kings lost their sixth game in a row.
Rudy Gobert and Gordon Hayward each scored 23 points as the Utah Jazz beat the Houston Rockets 115-108.
James Harden's 35 points came in vain for the Rockets, who remain above Utah in the Western Conference standings.
John Wall scored 30 points to help the Washington Wizards to a 123-113 win over the Denver Nuggets.
Gary Harris top-scored for Denver with 26 points but the Wizards made it nine victories from their last 12 on the road.
Elsewhere, the Minnesota Timberwolves beat the Los Angeles Clippers 107-91 while the Toronto Raptors emerged with a 94-87 victory over the New Orleans Pelicans.
The Indiana Pacers won 115-98 against the Detroit Pistons, the Milwaukee Bucks overcame a third-quarter deficit to beat the New York Knicks 104-93 and Dennis Schroder scored 31 points as the Atlanta Hawks saw off the Brooklyn Nets 110-105.
The Orlando Magic beat the Chicago Bulls 98-91 and the Miami Heat won 108-101 against the Charlotte Hornets.