A unique emoji celebrating Women in Football is now available on Twitter.
The emoji is the first of its kind aimed at raising awareness of the growing influence of women working in the industry.
Anyone using the hashtag #WomenInFootball in a tweet will trigger the new symbol.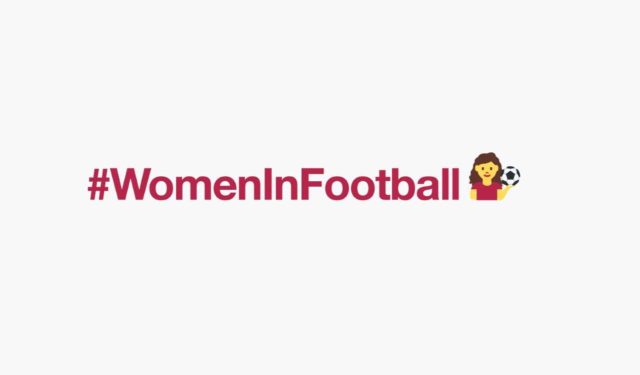 The emoji has been launched as part of #WhatIf, Women in Football's innovative campaign in which businesses, celebrities and members of the public identify one way they can take action to contribute to an improvement for girls and women within the sport.
"Twitter pledged to create a unique emoji to celebrate Women in Football, and we are delighted that they have acted so quickly in turning their pledge into a reality," said WiF chair Anna Kessel.
"Increasing girls and women's visibility is key – and having an emoji is a simple but obvious and effective way of doing this perfectly.
"This is an opportunity to showcase the amazing talents of women working right across the industry, by raising their profile both individually and collectively.
"From ticket office manager to TV presenter, safety officer to sales assistant, coach to caterer and physio to footballer, the contribution made is immense.
"If we can champion this generation of industry game-changers, then we can inspire the next."