A team of Scottish amputee football players have put in some last-minute training before heading off to take on some of the best players in the world.
Just months after amputee football was introduced in Scotland, a team are heading to Holland to take part in a tri-nation tournament with the host country and Germany.
Amputee Football Association Scotland (AFAS) was set up in October last year to develop teams at SPFL clubs across Scotland.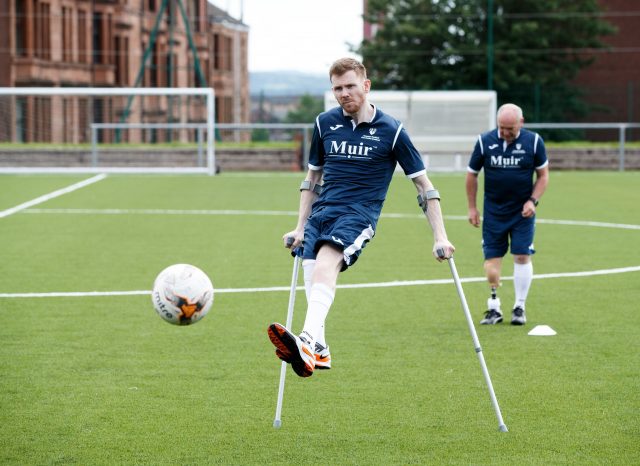 The charity said there has been a "surge in demand" for the sport with a Partick Thistle team competing with clubs including Manchester City, Arsenal and Everton in the English Amputee Football League.
Dundee United and Hearts are also setting up teams.
AFAS founder Ashley Reid said: "Our aim is simply to provide the opportunity for anyone with an amputation or limb difference to play football on a level playing field in a fun and safe environment.
"To see Scotland in a position whereby we can send a squad to compete on a European level is of huge significance, not only for the players, but for disability sport in Scotland generally."