LaLiga president Javier Tebas has accused Manchester City and Girona of trying to "cook the books" by undervaluing five players loaned from the Premier League side to their Spanish stablemate this summer.
Tebas made the comment to reporters at the Soccerex Global Convention in Manchester, where he also accused City and Paris St Germain of "destroying football" with the state-backed spending.
He then, in a remarkable twist, went to Manchester City to meet chief executive Ferran Soriano to discuss the Girona situation, which has been the subject of ongoing talks between City's parent company City Football Group and LaLiga.
At that meeting, Tebas was warned that City would take legal action if he repeated the claims, although it is understood he denied making them.
Tebas' day began with an on-stage interview at Soccerex, during which he said PSG had been caught "peeing in the swimming pool" over the Neymar transfer and "state clubs" such as City and PSG, owned by sovereign wealth funds from the Gulf, were "laughing" at UEFA's Financial Fair Play rules.
After that interview, he then spoke to reporters about City Football Group's purchase of a 44.3 per cent stake in Girona last month, the same stake as City manager Pep Guardiola's brother Pere.
The two clubs were already working together, though, with City loaning the newly-promoted side five players this summer. They also played a friendly in Girona last month.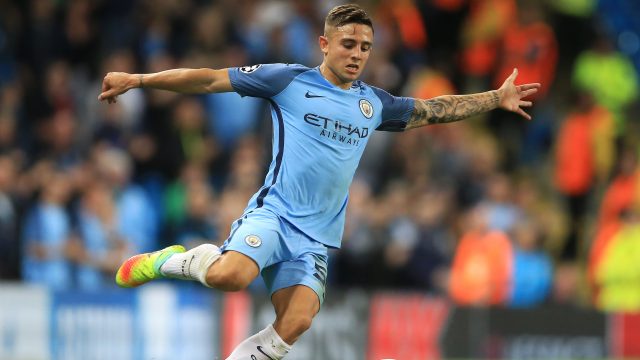 Unusually for Spanish football but in keeping with City's approach to loans, Girona paid no fees for these players – Aleix Garcia, Olarenwaju Kayode, Douglas Luiz, Pablo Maffeo and Marlos Moreno – although they do pay all of their wages.
This represents a problem for the Spanish league's own FFP rules, which control the amount clubs can spend on players by linking it to their declared revenues.
The arrival of five players, worth more than £10million combined but free to Girona, clearly gives them a competitive advantage and LaLiga has queried the transaction.
Tebas explained: "The problem here is not the owner, it is the practices of the owner. In the case of Girona, we have had to correct certain market values that City was reporting, via Girona, for players loaned to Girona.
"For our FFP purposes, we've had to increase the values of these players, so the loans did not represent unfair competition within our league. Girona has accepted it and there is no problem."
When asked if City and Girona were "trying to cook the books", Tebas said: "They were trying to but they didn't manage to do it."
This comment provoked a fast and furious response from City. In a statement, a spokeswoman said: "Mr. Tebas' statements are ill-informed and in parts pure fiction. As you would expect, Manchester City Football Club and the City Football Group are seeking appropriate legal counsel and will act accordingly on that advice."