The Football Association has reiterated an investigation found no wrong-doing following claims made by striker Eni Aluko after it emerged England Women boss Mark Sampson was alleged to have made a remark with "racial and prejudicial connotations" towards one of his players.
Aluko made a number of allegations last year which were reportedly directed at Sampson, who led England to the World Cup semi-finals in 2015 and to the same stage at this summer's European Championship.
The 30-year-old has not played for her country since making the claims.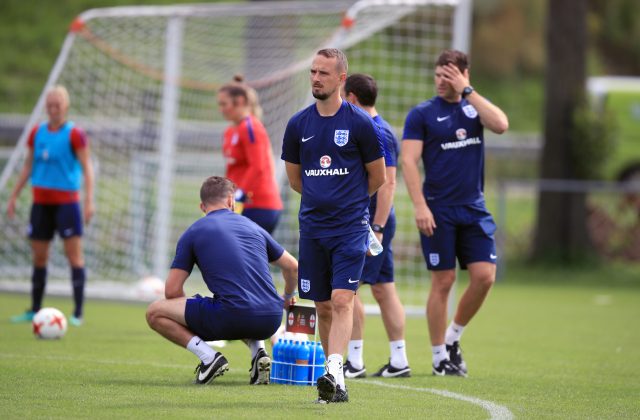 Details of the case made by Aluko against the FA had remained private but it was reported on Wednesday that Aluko had included the claim that an England player – not Aluko herself – was asked during a training session whether she had been arrested before.
Aluko said the comments had "derogatory, racial and prejudicial connotations".
Her evidence to the independent investigation is understood to have included the claim, as reported by the Guardian: "During a meeting with the midfielders' unit of players, of which I was not present, MS (Sampson) used an analogy about pressing hard in midfield and getting a caution like a police caution. MS then addressed the player individually and said in relation to being cautioned by police: 'Haven't you been arrested before? Four times isn't it?'"
The FA said the claims had been reviewed by the barrister in charge of the investigation and that there was nothing further to add to its original statement, published on August 7, which cleared those who faced accusations.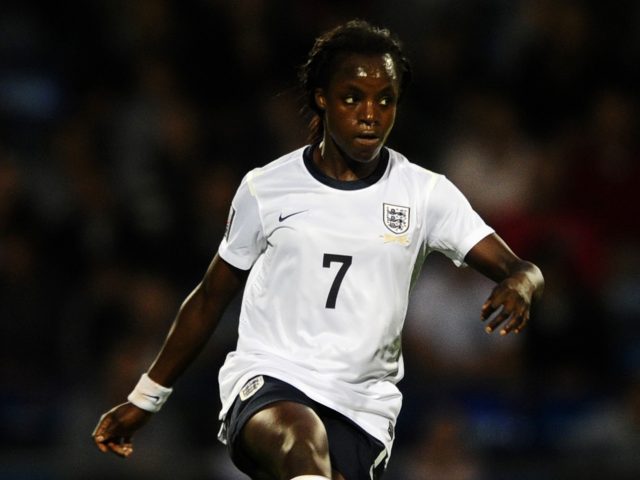 That statement read: "The FA can confirm an independent investigation found no wrong-doing in respect of a grievance raised by Eniola Aluko in 2016.
"Following an internal review into allegations raised by Eniola Aluko last year, the FA commissioned an independent investigation conducted by a barrister, Katharine Newton, from Old Square Chambers.
"The detailed independent investigation report did not uphold any of Eniola Aluko's complaints and found no wrong-doing on behalf of the FA or others."
It is understood that although the outcome favoured the FA, Aluko was paid a five-figure sum in an agreement to avoid any disruption to England's Euro 2017 preparations.
Aluko, whose brother is the Fulham striker Sone Aluko, has won 102 caps for England and scored 33 international goals.
She plays for Chelsea Ladies at club level and was last year's top scorer in the Women's Super League.
Aluko expressed her frustration at being overlooked when Sampson named his Euro 2017 squad in April.
Speaking to BBC Radio 5 Live at the time, she said: "This is the first time in 12 years I've not been selected for a major tournament.
"But am I surprised? Not at all. It wasn't a surprise I wasn't in the squad. In fact I knew I wouldn't be.
"After winning the (WSL) golden boot last year and still not being selected, I think it's pretty clear to me the door is shut and the door has been shut now on certain players for a while now.
"I haven't spoken to Mark Sampson now in over 12 months and I think the door is shut but he's said publicly that the door isn't shut."