Antonio Conte's feud with Jose Mourinho intensified further on Saturday as the Chelsea head coach called the Manchester United boss a "little man" and "fake" before issuing an apparent challenge.
Simmering tensions between Conte and his predecessor as Chelsea boss ignited on Friday, when Mourinho made reference to match-fixing allegations.
And, following Chelsea's goalless draw in the FA Cup third round at Norwich, Conte took the opportunity to respond in measured fashion – appearing to relish the forthcoming Premier League clash scheduled for February 25.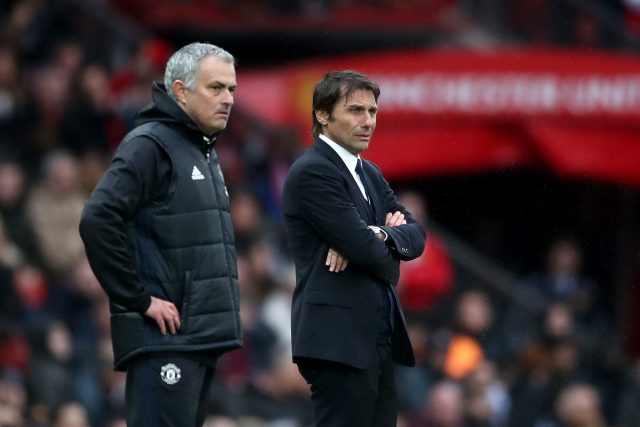 Conte said: "The situation is very clear. I don't have anything to clarify.
"It will be the opportunity in the game against United when we go to Old Trafford.
"Me and him face to face. I'm ready. I don't know if he's ready."
Conte had been accused of failing to report his knowledge of an incident of attempted match-fixing during his time as Siena boss in 2011 and he duly served a four-month touchline ban in 2012.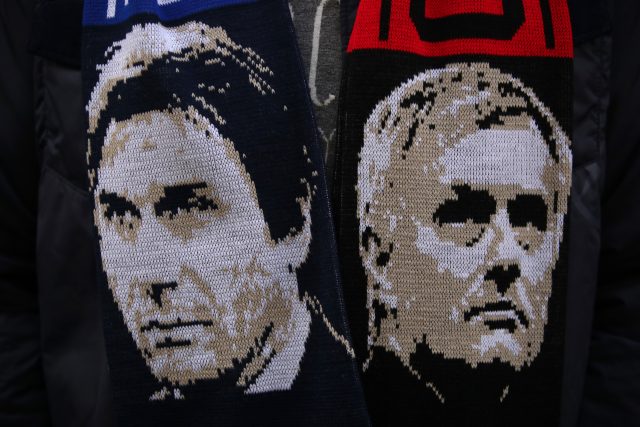 He was acquitted of any wrongdoing over the matter in 2016, shortly before taking over at Chelsea and Mourinho's revisiting of the matter irked the Blues boss.
"I consider him a little man, I consider him a man with a very low profile," Conte added.
"When there are these types of comments, before (making them) you have to know very well the truth.
"Before you make this type of comment, before to hurt another person, you must pay great attention. You show you are a little man.
"I know him very well in the past. In the past he was a little man in many circumstances, is a little man in the present and for sure he will be a little man in the future."
Mourinho, who has had two spells as Chelsea boss, appeared to take a swipe at the Italian – and Liverpool boss Jurgen Klopp – for their antics in the technical area at his United press conference on Thursday when he said he did not feel the need to behave like "a clown" on the touchline.
Mourinho insisted the comments were self-deprecating, after Conte had suggested the Portuguese had senile dementia.
On Saturday back-tracked somewhat, saying the Portuguese had "amnesia", but he was still scathing of Mourinho's behaviour.
The Blues boss provided an example, pointing to the occasion when the United boss attended a media conference wearing a training top with the initials 'CR' following Claudio Ranieri's sacking by Leicester in February 2017.
Conte added: "He offended Ranieri for his English. Then when Ranieri was sacked he put on a shirt (with initials on) for Ranieri. You are a fake.
"If you want to fight a person, you try to kill this person. And then after two years you try to help this person, because maybe it's good for you, for your profile."