Formula One chairman Chase Carey has accused his predecessor Bernie Ecclestone of stunting the sport's growth in the final years of his four-decade reign.
Carey, who on Friday will mark his 100th day at the helm of F1 following Liberty Media's £6.4billion takeover in January, believes Ecclestone's failure to create a long-term vision has left the sport behind its major rivals.
Carey also defended Liberty's early record in which they have made very few changes to a sport which Ecclestone, 86, transformed from an amateur show into a multibillion-dollar global business.
Carey, the mustachioed-American, made his debut in the paddock at last September's Singapore Grand Prix before formally taking over from Ecclestone at the turn of the year. Last Sunday's race in Russia marked his fourth in charge.
"Day-to-day I find a level of frustration," Carey told Press Association Sport. "It was very much a sport that got into a habit of saying 'no' too much.
"I want to be saying 'yes' to a whole lot more. What is the value of having an idea if the answer to everything you want to do is 'no'? All it does is create frustration.
"There are an array of things that weren't done that needed to be done. We felt it was a sport that for the last five or six years had really not been managed to its full potential or taken advantage of what was here.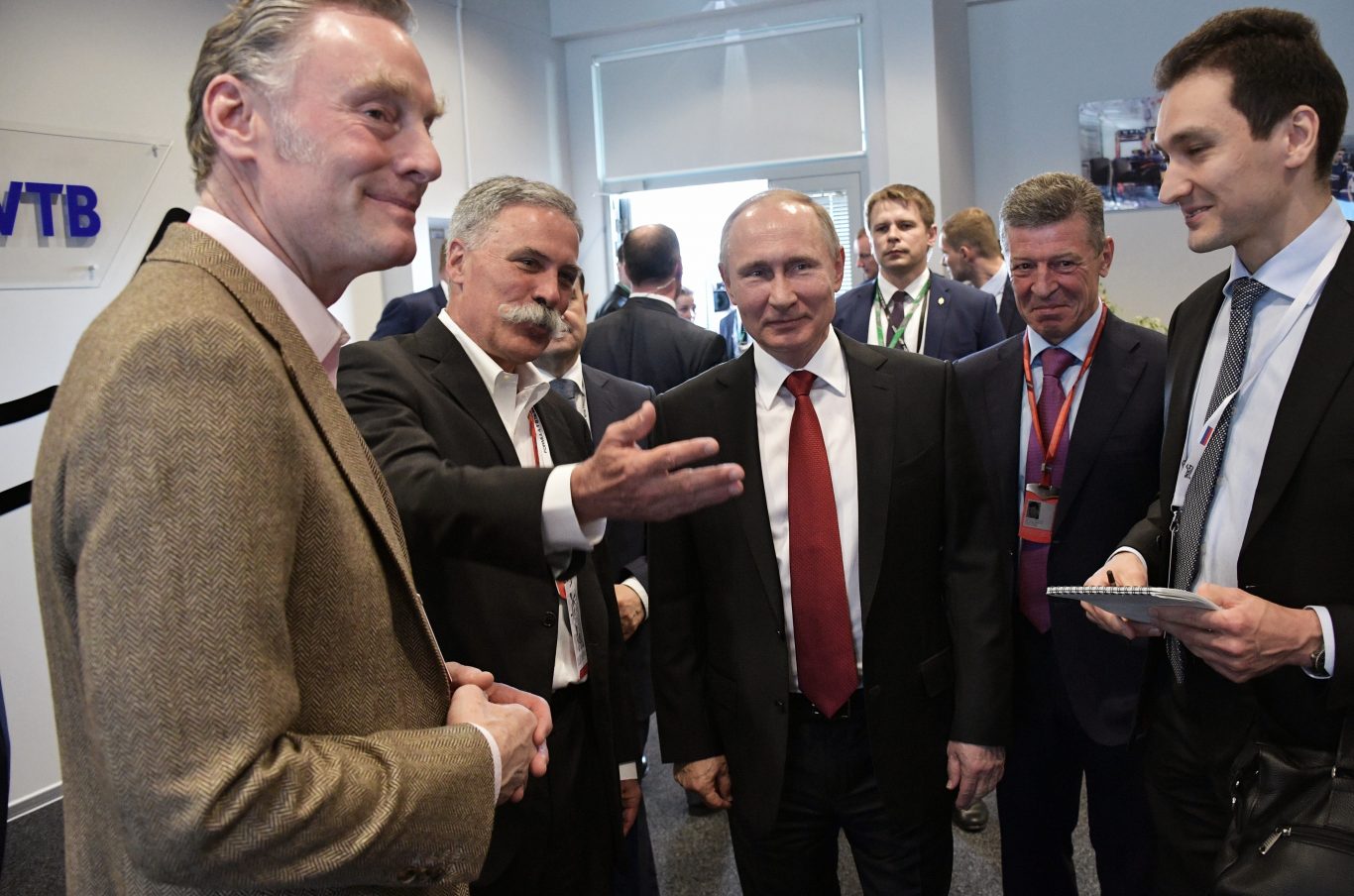 "All of us make mistakes and nobody is perfect. Bernie took a business from decades ago and sold it for eight billion dollars. He deserves all the credit in the world for what he has done. But in today's world you need to market a sport. We were not marketing the sport.
"When you have someone so identified with the sport for such a long period of time there is always going to be some degree of complexity. I will do what I think is right.
"Bernie's style was divide and conquer – to keep everything very close – but we want it to be a spirit of partnership in that we compete on the track.
"The teams, the promoters, Formula One and the FIA all have a shared vision of where we want the sport to go and building it in a way that is healthy for everybody."
Ecclestone later responded to Carey's comments and spoke out in his own defence.
"The only reason I have ever said no to anything is (if) I thought it wasn't a very good thing to do or it didn't produce any income," he told Press Association Sport.
"This business about a short-term focus is the only thing that I am a little bit envious that Chase has got and I never had.
"I was running the company as a chief executive to make profits and make the value of the company worth a lot more because the major shareholder, CVC Capital Partners, wanted to sell.
"I had to make sure we could get the maximum financially we could for the company to make it interesting for somebody to buy which is obviously what happened."