An injection given to Sir Mo Farah before his London Marathon debut was within legal limits but not correctly recorded, a doctor has said.
Dr Robin Chakraverty, formerly of UK Athletics, revealed he injected Farah with 13.5 millilitres of L-carnitine in 2014. He disclosed the detail while giving evidence to a Culture, Media and Sport select committee hearing into doping in sport.
L-carnitine, an amino acid supplement, is legal providing it is not administered in a quantity greater than 50ml every six hours.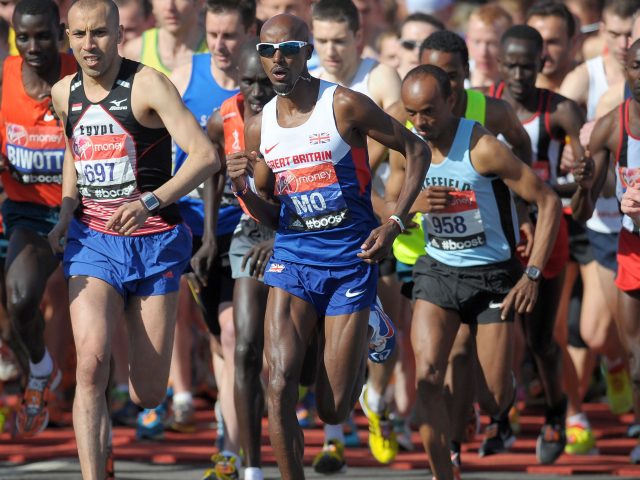 The matter had come to light following the leaking of a report from the United States Anti-Doping Agency. Chakraverty conceded no accurate records of the dosage had been kept.
Chakraverty, who now works with the England football team, said: "Where we have had lapses is when you're on the road, when you're travelling, and that is probably the unique thing about this role. Not all our athletes train in one area.
"When you are constantly on call for athletes you travel to those athletes. If you don't record it straight away – which I didn't in this case – then it can get forgotten because you have all these other things. That is just the scenario. It is not an excuse."
Farah has denied any wrongdoing.
Chakraverty revealed he had never administered L-carnitine before and has not done since, and only did so after considerable research into the benefits by himself and UK Athletics.
He said the reasoning centred around Farah's decision to step up in distance to marathon from the track and because of the extra endurance work needed.
He stressed that it was a dietary supplement that should not be bracketed with illegal performance-enhancing substances.
He said: "We all believe in the integrity of the sport. We are absolute advocates for it. We have a set of rules and we abide by those rules. That is essential.
"The use of the word performance-enhancing drug is slightly inflammatory. It is a supplement, it is part of a normal diet. There is a difference."
There was some debate over whether the supplement was administered as an infusion – as had been suggested in the leaked USADA report – or as an injection.
Chakraverty said this was not a major issue and that in some cases an injection can be referred to as an infusion.
He said: "The word infusion can mean injection, whereas an injection just means injection. However, that has been misinterpreted and misrepresented. I use the word injection because that is what it was."
But he added: "It is just the delivery method. How it is delivered makes no difference to what effect that would have in this instance."